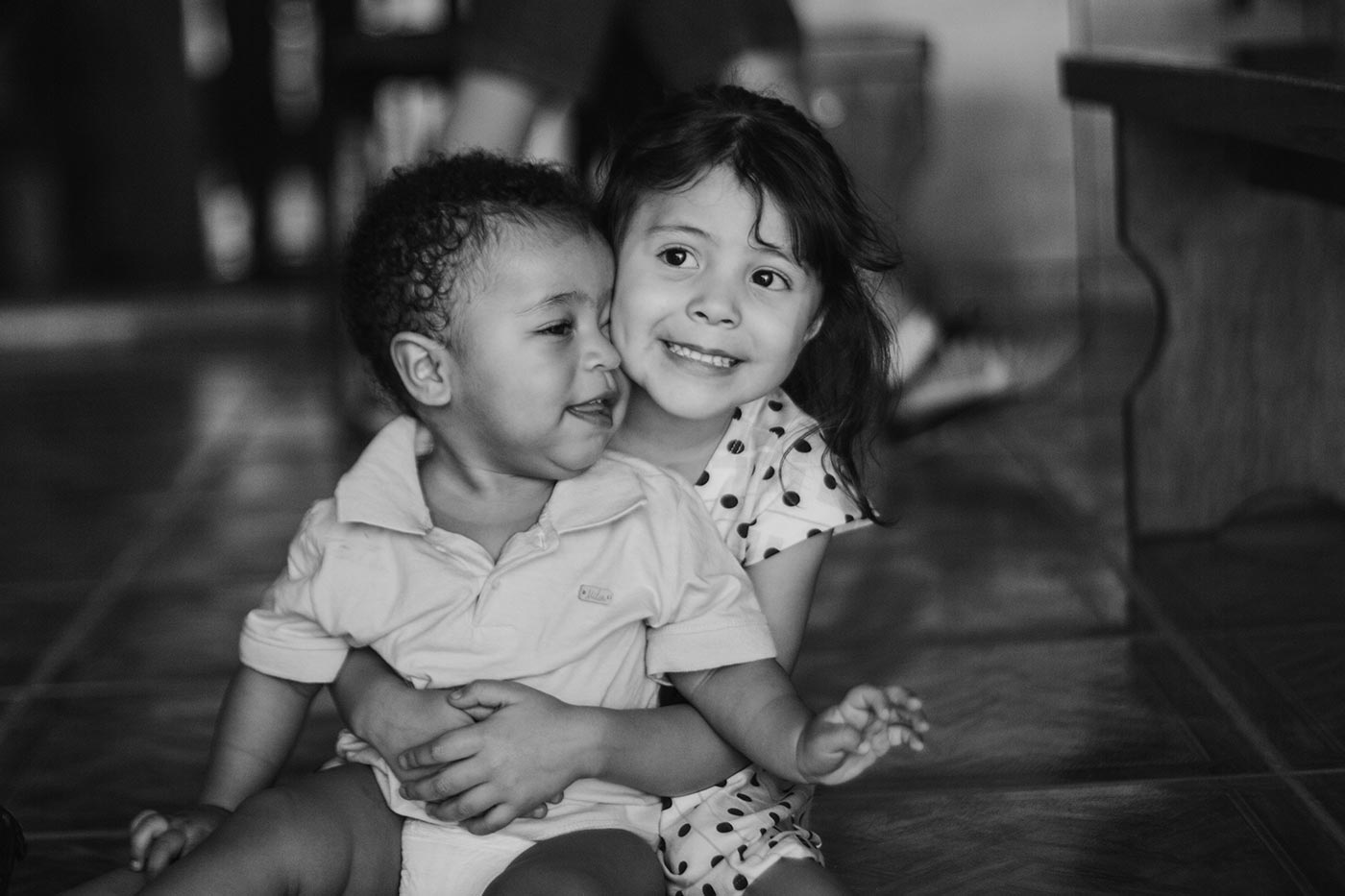 Poverty by definition is a lack of cash; low-income families lack flexible resources, live paycheck to paycheck, and are unable to save and generate wealth.
By simply providing no-strings-attached cash to those who need it, a guaranteed income can have extraordinary, life-changing effects.
Our existing web of government support can feel arbitrary and demeaning, demanding more out of our poorest neighbors than is ever asked of their counterparts. Direct cash -- or a guaranteed income -- hopes to change that.
We did not begin our unconditional cash journey as proponents of any particular policy. We began with an intense focus on and desire to support during the earliest days of a child's life -- from the moment a mother learns she is expecting, through a child's third birthday. During our time in the early childhood development and child poverty space, we have come to recognize that the support our nation provides families during the earliest days -- albeit well-intentioned and effective to a certain extent -- is unable to fully address the reality of living in poverty. While we live in a time of intense polarization, ensuring that babies are fed, housed, and safe should not be a controversial stance. For us, cash is not a silver bullet. However, what it does provide is the simplest, most effective, and most efficient way to ensure that all members of our next generations are given equal opportunities to grow into happy, healthy, and productive adults.
Our hope is that our program, The Bridge Project, will add to the growing body of evidence showing unrestricted cash works, ultimately leading to a shift away from complicated, punitive policies and toward ones that are effective, offer dignity, self-determination, and trust, and prioritize our country's greatest investment -- our future generations.
40%
Child poverty dropped more than 40% below normal monthly poverty in July of 2021, after just one Child Tax Credit payment
6M+
Over 6 million children were kept from poverty in July of 2021 as a result of just one $250 or $300 payment
51%
Over half of recipients report spending the majority of the unconditional cash on food, following by clothing and utilities
The Bridge Project is New York City's first guaranteed income program. Launched in June 2021, The Bridge Project is designed to support low-income mothers in New York City during the first 1,000 days of their children's lives by providing them with consistent, unconditional cash on a biweekly basis.
The first phase of The Bridge Project provides bi-weekly payments totaling to $500 or $1,000 a month for three years to 100 low-income, primarily BIPOC mothers living in Washington Heights, Inwood, and Central Harlem. The program will be dramatically expanded in the spring of 2022 to include a cohort of 500 additional pregnant mothers across the project's existing neighborhoods, along with East Harlem, Central Bronx, and South Bronx. The Bridge Project aims to eliminate the deeply paternalistic approach the U.S. takes to poverty and the social and racial inequities present in our society, empower those who have been repeatedly torn down by a system that doesn't trust, and start a nationwide conversation and movement.
To learn more about The Bridge Project and our guaranteed income work, visit us at our Bridge Project website.